Life is Here
Honest Taxi Drivers
The instance you get out of Davao's International Airport, you will be at peace knowing that you will never be robbed off by dishonest taxi drivers. All taxis are metered uniformly at 40 pesos flag rate without any hidden charges.
Coolest Mayor
Mayor Rodrigo "Digong" Duterte is perhaps known to be the most influential and feared public official in Davao City because of his iron-fist but nonetheless, he has earned the respect of people may it be in the local, national and international scene because of how well he has beautifully- transformed the city and inspired his people through the years. Through his exceptional leadership, Davao City has maintained its peace and order, budding economical growth and most of all its disciplined, honest and law-abiding citizens.
RELATED POSTS:
Best Potable Water
One of the things that you will beyond doubt love in Davao is its clean and refreshing potable water. Davao City's has a good source of tap water that has been tested thoroughly for its quality and was even looked upon as one of the best in the globe due to its premium taste, rich mineral content, purity and safety.
Excellent Response to Emergencies
Davao may be situated in the southern portion of the country but the city takes pride to be the only Asian city that has a well incorporated emergency response system comparable to United States and Canada. In addition to that, the service offered is completely for free and is absolutely covered by the local government. Central 911 immediately acts upon diverse emergencies such as police, medical, fire and natural calamities thus the city has been quoted as the most efficient Disaster Coordinating Council in the Philippines.
Safety
Davao City is a very harmless and well-secured place to have fun, explore and experience the pristine beauty of nature, the city's profound culture and friendly people. Safety is being considered as a very important advocacy in the city but despite that, some people, especially foreigners, are led to believe that just because Metro Davao is dotted in Mindanao, it is a dangerous place to visit. Don't always believe what you hear or see in the news. Davao City is certainly far from the warzone areas of Mindanao.
Low Cost of Living
In Davao City, you get to enjoy the ultimate quality of life at a cost that will never hurt your budget. Almost everything is affordable in the city from fares to accommodation to food, and leisure.
Shopping
Plus did I mention, Davao has 2 SM malls, 1 Ayala Mall and 3 Gaisano Malls which offers mall SALES every now and then, so if shopping is your fad then you can enjoy it here too at very friendly prices.
Home of Good Food
Fruit Basket
Because Davao is a top producer of fruits and crops it has been hailed as the food basket of the Philippines. Davao is proudly blessed with home-grown fruits such as Durian, pomelo, mangosteen, lanzones, rambutan, marang and many more to mention. Also, Davao houses several fruit plantations of bananas, mangoes and papaya thus, it is no longer surprising why fruits are relatively cheaper compared to other regions of the country.
You may forego other fruits showcased in the city but your whole Davao experience will never be complete without trying the most sought after Durian. Yes, it may smell like hell but it certainly tastes like heaven so don't go home without tasting it.
Lachi's Sans Rival Atbp.
Situated at Door 1-H VAL Learning Village, Ruby Street, Marfori Heights Davao City, Lachi's for the longest time has preserved the extraordinary taste of its yummy desserts. They got sans rival, tortes, cheesecakes and a whole lot more. If you don't like the taste of the raw durian fruit then the Durian Cheesecake might suit your taste.
Bulcachong
Bulcachong is without a doubt one of the must-try dishes in Davao City. Bulcachong isn't just your ordinary Bulalo bowl with beef shanks and bone marrow
Tourist Destinations
Mt. Apo
Davao City is the access in climbing the King of all mountains in the Philippines. So if you are a thrill-seeker, trekking Mt. Apo is definitely a perfect escapade.
Island Garden City of Samal (IGACOS)
Davao City is also the doorway to Samal which is just a 5-10 minute boat ride from the city proper. IGACOS is a renowned island hopping destination with a great deal of beach destinations to choose from such as Pearl Farm Beach Resort, Buenavista Island Resort, Paradise Island, Canibad Beach, Isla Reta and the list goes on. Undeniably a vacation getaway in Samal a must try.
Eden Nature Park
. Unwind in one of the most beautiful places to visit in Davao City and experience a vacation that is jam-packed with the great fusion of adventure, nature, great food and relaxation. Don't leave the place without trying Eden's Skyrider and Indiana Jones.
Davao Crocodile Park

Davao Crocodile Park is an institution which aims to feature state of the art crocodile farming scheme in the country. Crocodile Park is well designed with up-to-date amenities and equipments to ensure effectiveness in service and has the vision of inspiring people to pay utmost respect and honour for nature, its wildlife
Philippine Eagle
The Philippine Eagle Center in Malagos, Davao City, is an abode of the Philippine eagle, which is deemed as one of the largest in existent eagles in the planet in terms of length measurement, with a wing length of 6-7 feet.
People's Park
A cultural-themed park which was developed in an extensive lot which was known before as PTA grounds. Presently, People's Park displays a wide oval for running, a little rainforest, an interactive fountain, ponds, and a lot more things that will please your eyes and amuse your spirit. The park also showcases a huge statue of the Philippine eagle and a fantasy theme park.
Museo Dabawenyo
Named as the "People's Museum," Museo Dabawenyo is directed towards a more in-depth cultural and historical consciousness and understanding. The museum is strategically situated at the centre of the city and is just in close proximity from City Hall. The museum is open from 9-12 noon and 1-6 pm Monday-Saturday.
Adventure
White Water Rafting
Your heart-pumping quest doesn't just end on land or in the beach. Experience the more extreme Davao Wild-Water Adventure and paddle through the strong rapids of Davao River in a 15-km quest which runs for 3-4 hours.
Zipline
Pick from several zip-line spots within the city that will fit your preference. Outland Adventure Xcelerator offers intense adventure which is thought to be the fastest in Asia. On the other hand if you prefer to take pleasure on the picturesque scenery of the city then Zip City is the ideal spot for you to visit. Zip City takes you to a 360-degree journey of Davao in a 310-metere trip.
Wakeboarding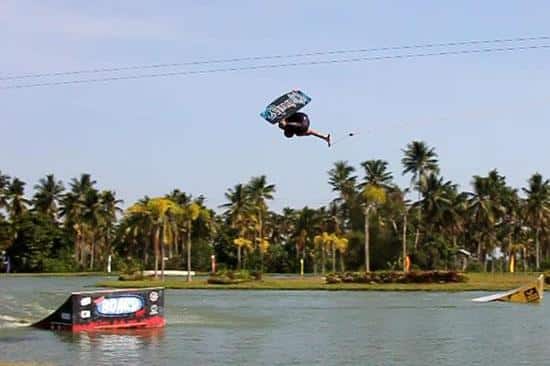 Enjoyment and adventure are fully in store for you in Deca Wakeboard Park. Dotted in Tacunan, Mintal, Davao City, Deca Wakeboard Park offers an extreme adventure likened to that of surfing.
Diving

Scuba diving need not to be expensive to be awe-inspiring and fun. Davao has a great number of diving spots, for the most part around Samal and Talikud Islands offering packages which ranges from 850-1500 pesos.